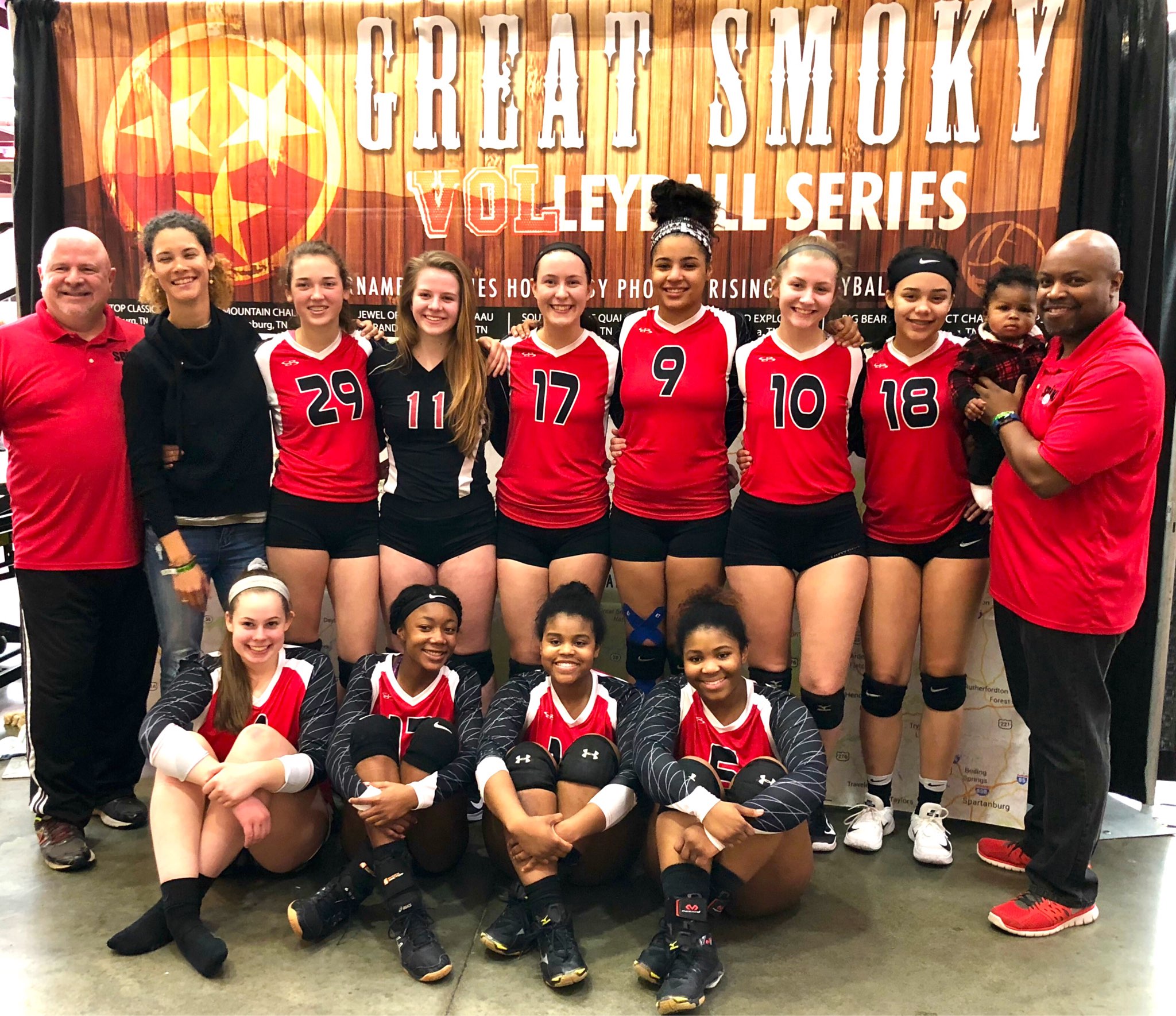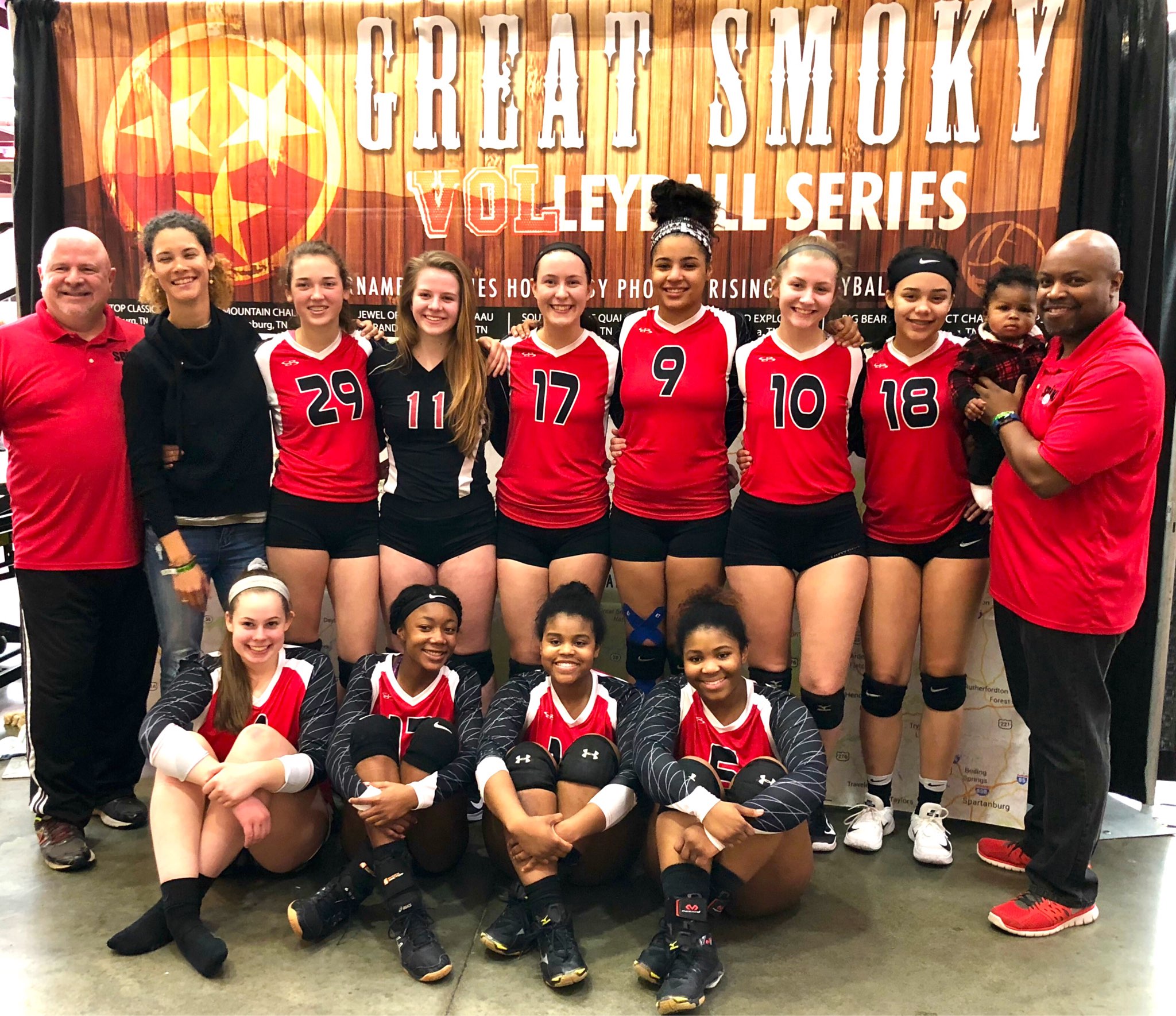 Spike 17-1 reached gold bracket at Battleground Explosion in Chattanooga. So proud of this team. They have improved and played really well the last two tournaments. They finished 2nd at Spikaroo and probably had their best showing at Battleground Explosion in Chattanooga reaching the gold bracket finishing 4-2 and placed in the top 10 of a big tournament. Keep it up girls!

Spike 16-1 has done better in every tournament, finishing 3rd at Spikaroo. Keep improving!
15-1 and 13-1 have been doing great, both made the playoffs at Spikaroo and placed 3rd.

14-1 have played in 3 tournaments, won the first one, made gold bracket in the 2nd, and came in 2nd at Spikaroo. They've done a great job.

More news to come!